Success Stories: FGI Risk
Learn how FGI Risk has helped clients from around the world succeed—
in their own words.
"FGI offered expert guidance not only when structuring our policy but also when we needed to navigate the claim filing process, resulting in a successful, fully paid claim. Additionally, their T.R.U.S.T.™ platform saved us time and money by automating the management and monitoring of our policy, ensuring we were always in compliance with the carrier."
– John Kaiser
CFO, G&H Diversified Manufacturing
FGI successfully manages receivables collect out using SMART technology and in-house expertise
View Success Story
"No collect out is easy, and this one was especially challenging because our client's sales ledger function had been impaired, and there were so many third parties. The big concern at the outset was to move fast. We needed a team that could respond quickly in the US and handle all the time zone challenges created by an international receivables base. FGI's unique SMART technology enabled us to hit the ground running. The level of service and support from the FGI team gave us the comfort we needed and they exceeded early expectations and projections."
– Robert Miller
Executive Vice President, Rosenthal & Rosenthal, Inc.
FGI Helps Komar Restructure Global Credit Protection Program, Reducing Costs by 25%
View Success Story
"We were looking to reduce the costs associated with managing credit protection for our global portfolio. FGI helped us structure the ideal credit insurance policy and is monitoring the policy through their T.R.U.S.T.™ platform."

– Charles Komar
CEO, Komar
"Through a series of worldwide acquisitions, Techniplas has grown into an industry leader in thermoplastics, pioneering and delivering cutting-edge technology. Mexico is a crucial piece of our business and we needed a better working capital solution to support its growth. We engaged with FGI at a pivotal time in our company's advancement, as we transitioned from the M&A phase to integration. FGI understood where we are heading as a company and provided us with the working capital, flexibility and runway to get there."

– David Knill
Global CFO, Techniplas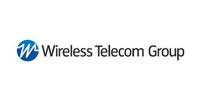 Wireless Telecom Group
"Safely increasing our availability was key to our financing with Bank of America. To this end, we got a credit insurance policy with Euler Hermes. Even though we were new to managing the policy, we knew that staying in compliance was crucial. T.R.U.S.T.™ gave us the ability to effectively automate the management of our Euler policy in-house, ensuring we remain in compliance with our borrowing eligibility requirements."

– Alexa Signorino
VP, Corporate Controller, Wireless Telecom Group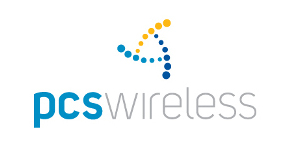 PCS Wireless
"We acquired our credit insurance policy through a large broker several years ago. However, we did not feel that they were providing us with the ongoing attention required to continuously optimize our policy. Our lender introduced us to FGI and they conducted a full analysis of both our existing coverage and our business requirements. As a result of this audit, FGI optimized our policy to better support our existing business requirements as well as our future growth."
– Aada Feltman
Director of Credit & AR, PCS Wireless